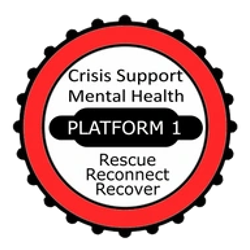 Additional Support
Platform 1 is a unique mental health charity which aims to help people with their mental health through total support. Whether this is to be through counselling or with more practical measures such as help with housing or finance issues.
We have known for quite some time that with the in-depth help and support that people receive with our service they feel more able to start to rebuild their lives, but many still feel they need a little extra help as they move on. This is why we have formulated a series of support groups and courses which are designed to help people develop new skills or get support in a group environment, some of which will be a follow on from our counselling.
Most of the groups will be light hearted and informative while others will be specific support groups which will deal with specific issues. These will be led by qualified counsellors.
All these groups will be offered free of charge for people wishing to attend them.
These are the support groups and courses that are currently available. If you would like to join one of these groups please fill in the forms attached or phone us on 01484 421143. We shall be adding more courses and support groups to this list, so please keep checking in to see if there is any you would like to join.
SUPPORT Groups
Courses